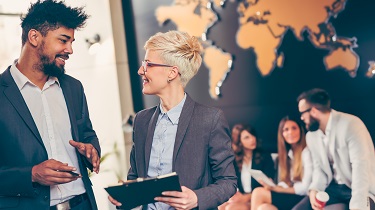 Why exporters do better with Canada's trade agreements
When expanding into global markets, Canadian businesses have a definite competitive advantage in countries governed by one of our nation's 15 free trade agreements (FTAs). Besides removing tariffs on goods and services, FTAs open doors to vast opportunities and make it easier to do business beyond our borders.
"For Canadian companies, it becomes crucial to know the benefits that free trade agreements can give them such as the reduction of trade barriers, lowering of customs and duty charges compared to other competitors in the market. FTAs also create a predictable and transparent trade and investment environment," says Jorge Rave, Export Development Canada's (EDC) chief representative for Mexico.
"Tariff liberalization and easier procedures are the cornerstone of trade agreements for Canadian companies with a view to increasing their competitiveness, exporting opportunities and higher revenues in the international arena," Rave says.
It's a proven fact that Canadian businesses that export do better than non-exporting companies: They grow faster, make more money, are better connected and more competitive. To facilitate exporting, FTAs clearly outline the rules that govern trade between member nations and for Canadian exporters, they're a gateway to some of the largest markets in the world.
"Many companies are seeking growth. Exporting is a significant strategy for growth and FTAs provide preferential access for Canadian companies to more than 50 countries and 1.5 billion consumers," says Mairead Lavery, EDC's president and CEO.
In this second article in a three-part series, we take a closer look at five of Canada's key free trade agreements and how Canadian businesses can benefit from them.
1. Canada-United States-Mexico Agreement (CUSMA)
What is it: On July 1, 2020, CUSMA came into force, replacing the 26-year-old North American Free Trade Agreement (NAFTA). It provides a detailed set of rules for trade in goods and services among the three-member countries and maintains the tariff-free market access set out by its predecessor. It also provides key outcomes for Canadian businesses, workers and communities in areas such as labour and environment rights, dispute resolution, cultural rights preservations, energy, intellectual property, agriculture and automotive. 
Key benefits
It simplifies, standardizes, and modernizes trade-related customs procedures to facilitate the movement of goods within the CUSMA territory. 
It addresses key challenges and barriers to doing business in the global marketplace such as technical barriers to trade and includes language on gender and Indigenous Peoples' rights.
It includes a digital trade chapter to help Canadian companies take advantage of expanding e-commerce opportunities with confidence.
"Under CUSMA, the U.S. and Mexico create greater opportunities for Canadian companies to take advantage of the nearshoring and friend-shoring trends we're observing. These markets will continue to play a key role in the growth of Canadian exporters and the Canadian economy," says Gregory Trippenbach, EDC's regional vice-president for the United States and Latin America.
"For many, these will be markets of continued focus, but also serve as the jumping-off point to reach other regions, like the Indo-Pacific, Europe, or Latin America—markets that also benefit from FTAs," Trippenbach says.
You should also check out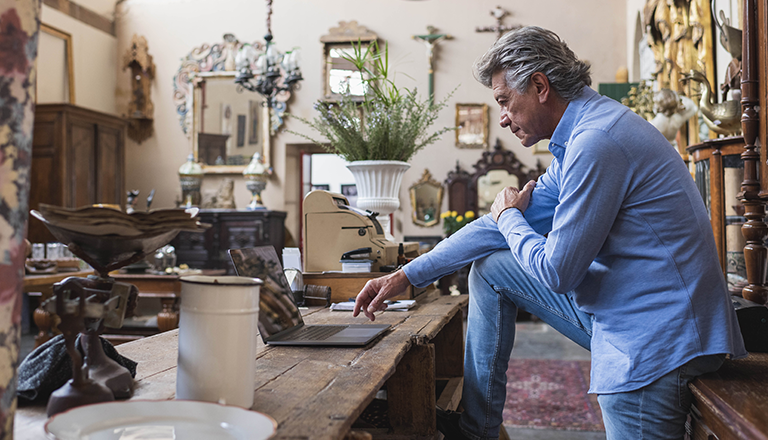 2. Canada-European Union Comprehensive Economic and Trade Agreement (CETA)
What is it: CETA came into effect in September 2017. It's Canada's biggest trade agreement since CUSMA and gives Canadian exporters access to a market of about 500 million people. It's labelled comprehensive because it covers many areas, including removal of tariffs, investment flows and movement of people and services. It also recognizes the product standards and professional certifications required by both Canada and the European Union (EU).
The EU is one of the largest economies in the world and Canada's second-largest trading partner after the United States. CETA helps create jobs, strengthen economic relations and boost Canada's trade with the world's second-largest importing market for goods.
Key benefits
CETA eliminates 98% of tariffs on all non-agricultural Canadian goods entering the EU. Likewise, Canada has removed 98% of its tariffs on the same goods coming from the EU.
It ensures that EU and Canadian businesses are treated equally when investing or operating in the EU. This means Canadian companies can bid on public tenders in EU countries, or partner with local companies that are bidding on tenders. 
It allows Canadian businesses to supply goods and services to all levels of EU governments, including governments of EU member states. It also offers new opportunities with regional and local governments. 
"The issues currently facing Europe are unprecedented," says Bruce Dunlop, EDC's regional vice-president for Europe. "Europe's food and energy-related security needs have created an opportunity for Canada to reassert its place as a long-term trusted partner for Europe."
And with Russia's war on Ukraine, Dunlop admits the effort to meet these needs "is accelerating Europe's energy transition road map and related infrastructure investments."
Note: With the United Kingdom's departure from the EU in 2019, it's no longer part of CETA. See the Canada-U.K. Trade Continuity Agreement below.
You should also check out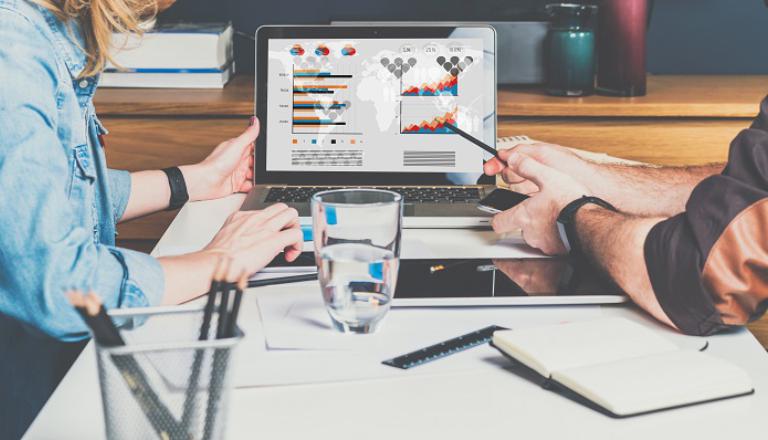 Global Financial Markets
Keep track of the international markets that matter to your business. Get the latest financial and macroeconomic information for both developed and emerging markets.
3. Comprehensive and Progressive Agreement for Trans-Pacific Partnership (CPTPP)
What is it: In force since 2018, the CPTPP is between Canada and 10 countries: Australia, Brunei, Chile, Japan, Malaysia, Mexico, New Zealand, Peru, Singapore and Vietnam. The Asia-Pacific is the world's leading region of economic growth, especially for small- and medium-sized enterprises (SMEs) in a wide range of sectors and industries. This large economic bloc has a combined gross domestic product (GDP) of C$13.5 trillion and contains 500 million potential customers. 
Key benefits
Once fully implemented,
will eliminate or sharply reduce tariffs among the member countries, opening markets for Canadian exporters and creating new procurement opportunities for Canadian companies.  
Reduced tariffs make exporting less expensive, allowing Canadian businesses to compete on price in Indo-Pacific markets. Some Canadian goods such as fish, seafood and forest products can already enter CPTPP markets duty-free.
It includes rules that create a consistent, transparent and fair environment for business and contains language that reflects Canada's commitments to progressive ESG practices. 
"Many of the CPTPP countries are fast-growing and boast growing middle classes, with demands for goods and services in agri-food, cleantech and infrastructure—all sectors that Canada has strong capabilities in," says Gustavo Galvis, EDC's regional vice-president for Asia- Pacific.
"Not only does the CPTPP remove trade barriers, but it also increases predictability and transparency for Canadian companies looking to enter into the burgeoning and dynamic Asia- Pacific region," Galvis says.
4. Canada-Korea Free Trade Agreement (CKFTA)
What is it: In 2015, this FTA became Canada's first in Asia. With 60 years of diplomatic relations between Canada and South Korea, it provides Canadian exporters with preferential access to South Korea, the fourth-largest economy in Asia. In 2021, South Korea was Canada's seventh-largest trading partner and seventh-largest merchandise export market. South Korea also serves as a gateway for Canadian businesses into the growing Indo-Pacific region.
Key benefits
Strong political, social and economic connections between Canada and South Korea provide a clear pathway for trade.
Canadian exporters have preferential access to South Korea, with 97% of tariffs already lifted. By 2032, the
will eliminate tariffs on virtually all trade between Canada and South Korea, simplifying import into this vibrant market.
It strengthens opportunities and protection for two-way investment, as well as increases prospects for joint ventures between Canadian and South Korean firms, by lowering barriers to trade and facilitating the movement of business people between the two countries.
"As a trading nation, Korea has 21 FTAs in place," says Joy Rankothge, EDC's chief representative for South Korea and Japan. "The CKFTA gets Canadian companies a seat at the table and levels the playing field."
With its wealth of markets and opportunities for direct investment and trade in advanced manufacturing, energy and cleantech, agri-food and information and communications technology, Southeast Asia is a high-priority, strategic region for Canada, Rankothge says.
"Canadian exports to South Korea nearly doubled between 2015 and 2022 and there's definitely potential for more growth—we're seeing an increasing interest from Canadian companies to explore opportunities in South Korea."
5. Canada-United Kingdom Trade Continuity Agreement (Canada-U.K. TCA)
What is it: Modelled closely after CETA, this bilateral trade agreement came into force in April 2021, following the U.K.'s departure (Brexit) from the European Union. It ensures continued preferential trade access into each other's markets and the elimination of tariffs on 98% Canadian products exported to the island nation, which has a population of 68 million.
Key benefits
Customs procedures in both countries will remain simple, effective, and predictable to reduce processing times at the border and keep trading costs as low as possible.
It guarantees Canadian suppliers access to procurement opportunities with the U.K. government, estimated to be worth approximately C$118 billion.
As in CETA, Canada and the U.K. have agreed to treat each other's goods and suppliers in a non-discriminatory, fair and transparent manner for identified procurements of goods and services above specified thresholds.
"In 2020, bilateral trade between the U.K. and Canada was $27.8 billion. Brexit or no Brexit, the relationship between Canada and the U.K. is strong," says Olga Vovk, EDC's senior regional manager for Europe.
"Put together, Scotland, England, Northern Ireland and Wales are a strong market for Canada's goods and services across a diverse range of sectors, including energy, renewables, infrastructure and transportation, advanced technologies and financial services."
Timeline of Canada's free trade agreements
Final note
Although they facilitate cross-border trade, FTAs are complex, technical and legal documents. It's strongly recommended that you do your due diligence and work with a customs broker or relevant legal professionals to ensure your company can fully benefit from their many provisions.
Other resources
: This is a free Business Development Bank of Canada (BDC) tool that allows Canadian exporters to check the tariff applicable to a specific good in a foreign market. The focus is on countries where Canada has an FTA in place.