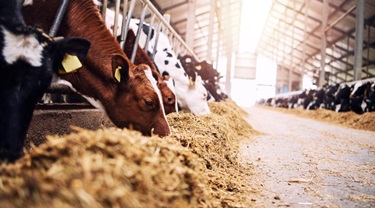 SomaDetect: Winner of EDC's 2023 Cleantech Pitch Competition
Growing up in Guelph, ON, Dr. Bethany Deshpande loved hearing her father tell stories about cows, a deeply respected animal in their Indian culture.
"In India, the dairy cow is a mother figure and honoured for providing incredible nourishment," says the trained biologist and co-founder of SomaDetect, an agricultural technology company that helps farmers produce the best milk possible—one cow at a time.
"What we do is give a voice to the cow," says Deshpande of her company's innovative technology, which uses light sensors and deep learning algorithms to monitor the quality of raw milk and the cow's health at every milking.
"We're able to pull a ton of information about the most critical fluid on a dairy farm and provide that back to farmers in real-time," she says of the compact sensors that can be retrofitted into existing milking equipment. "This data empowers farmers to improve bulk tank milk quality, more effectively manage reproduction, and improve the health of their herds."
SomaDetect was recently named the winner of Export Development Canada's (EDC) 2023 Cleantech Pitch Competition.
Now in its fourth year, the competition gives five Canadian startups a chance to showcase their innovative cleantech products or services and briefly explain how they're helping fight climate change.
"SomaDetect impressed the panel of judges with the uniqueness of their technology and the positive impact it'll have on reducing the environmental impact of dairy production," says Lynn Côté, national lead of EDC's Cleantech team and the moderator for this year's virtual event held Oct. 16.
 
You should also check out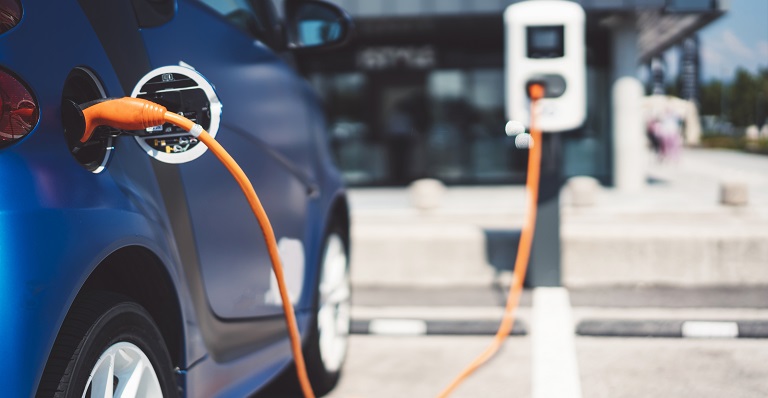 'Udderly' big business
Dairy farming is a $500-billion global industry. In 2022 alone, Canada exported 18.5 million litres of milk—not including cream, cheese and other dairy products.
On the downside, cows are responsible for about 4% of global greenhouse gas (GHG) emissions and farmers struggle with labour shortages and strict environmental constraints to managing their operations.
Deshpande also points out that about 50% of dairy cows are affected by reproductive issues or mastitis, a serious disease that can negatively impact their milk production or cause death. Being able to measure the animal's somatic cell count (a key indicator of the milk's quality) at every milking can dramatically improve a farm's profitability, efficiency and sustainability.
She says the overall goal is to produce the best milk from the fewest cows, which in turn will reduce GHG emissions and operation costs.
"Our patented technology can help the global dairy industry by providing better data to farmers, but also to every support person who works in and around a farm, including veterinarians, nutritionists working with feed, and reproduction experts selling semen onto dairies," the passionate entrepreneur explains.
The result? "Better data for farmers. Better milk for consumers. Better lives for cows," she says.
How the ground-breaking tech works
"SomaDetect sensors capture light-scattering data—this is when laser light hits the milk, gets scattered and the pattern is captured as an image by the sensor. This image is processed by artificial intelligence (AI) algorithms that try to find the interaction effect of the patterns in the milk and give you a sense of the overall health of the cow," says Bharath Sudarson, co-founder of the Nova Scotia-based company.
"How rich is the milk? How is the feed affecting the yield of the cow? We're able to predict the whole food story of every cow from every milking," Sudarson says.
By providing on-site information, SomaDetect helps reduce the incidences and severity of disease and the use of antibiotics needed to treat sick animals.
"This helps drive the production efficiency, profitability and sustainability of the farm and reduce its operation costs and GHG emissions by 5%-8%," Deshpande told EDC's panel of judges.
 
You should also check out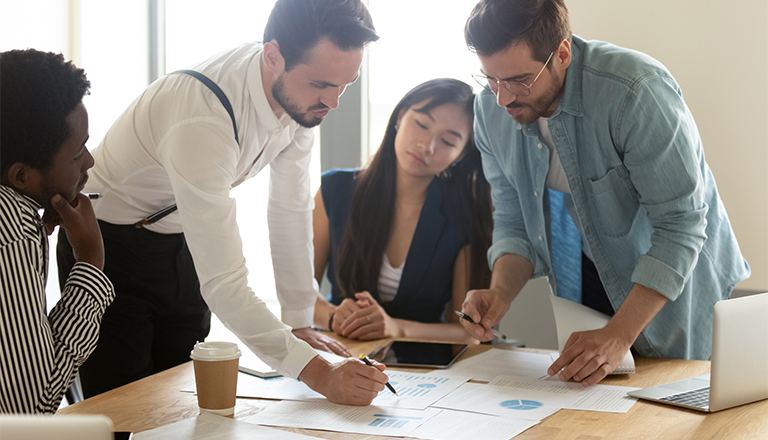 Revolutionizing the dairy industry
Mike te Velde is a dairy farmer in Colorado with about 4,000 cows. He says SomaDetect's sensor technology is dramatically improving his day-to-day operations.
"The real-time capabilities are a game-changer for our farm. We can access the information and take immediate action, seeing the positive changes in our herd," he says.
SomaDetect, which works primarily with larger farms (2,000 to 5,000 cows) in Canada and the United States, has plans to expand into Europe, including Germany, Ireland, France and the Netherlands.
"We're in the very early stages of commercialization, but we're definitely poised to disrupt the dairy industry," Deshpande says.
Need answers to your exporting questions? Our advisors at Export Help Hub can provide expert insights, knowledge and advice about international markets.